Our Environment Early Learner Back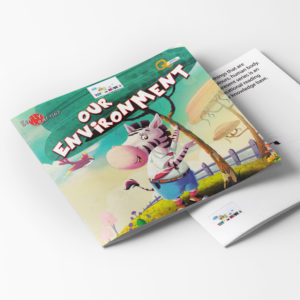 Description:
It is always fun to read stories that teach things that are often taught at school. This book is an attempt to give young learners an educational reading experience about our environment, in a story format. The colourful images will keep your little one's hooked.
It is the best way to introduce 'SAVE ENVIRONMENT' concept in our sweet Early Learner, teaching them to love and care for our mother nature.